The opaqueness with which Twitter handles censorship of political speech is infuriating — infuriating, scummy, and dangerous. This process should be transparent and driven by more than just Twitter's secretive corporate and political considerations.
I want to restore access to my account, which is still locked. But I would also like the company to disclose how it goes about making these decisions — and if any outside corrupt, pay-to-play political lobbies and groups like the Atlantic Council are involved in the process, as they are with Facebook.
So I just sent Twitter's PR department a request for comment. Will update when I know more.
—Yasha Levine
PS: Catch up on Immigrants as a Weapon's Twitter censorship saga here and here. And…happy holidays!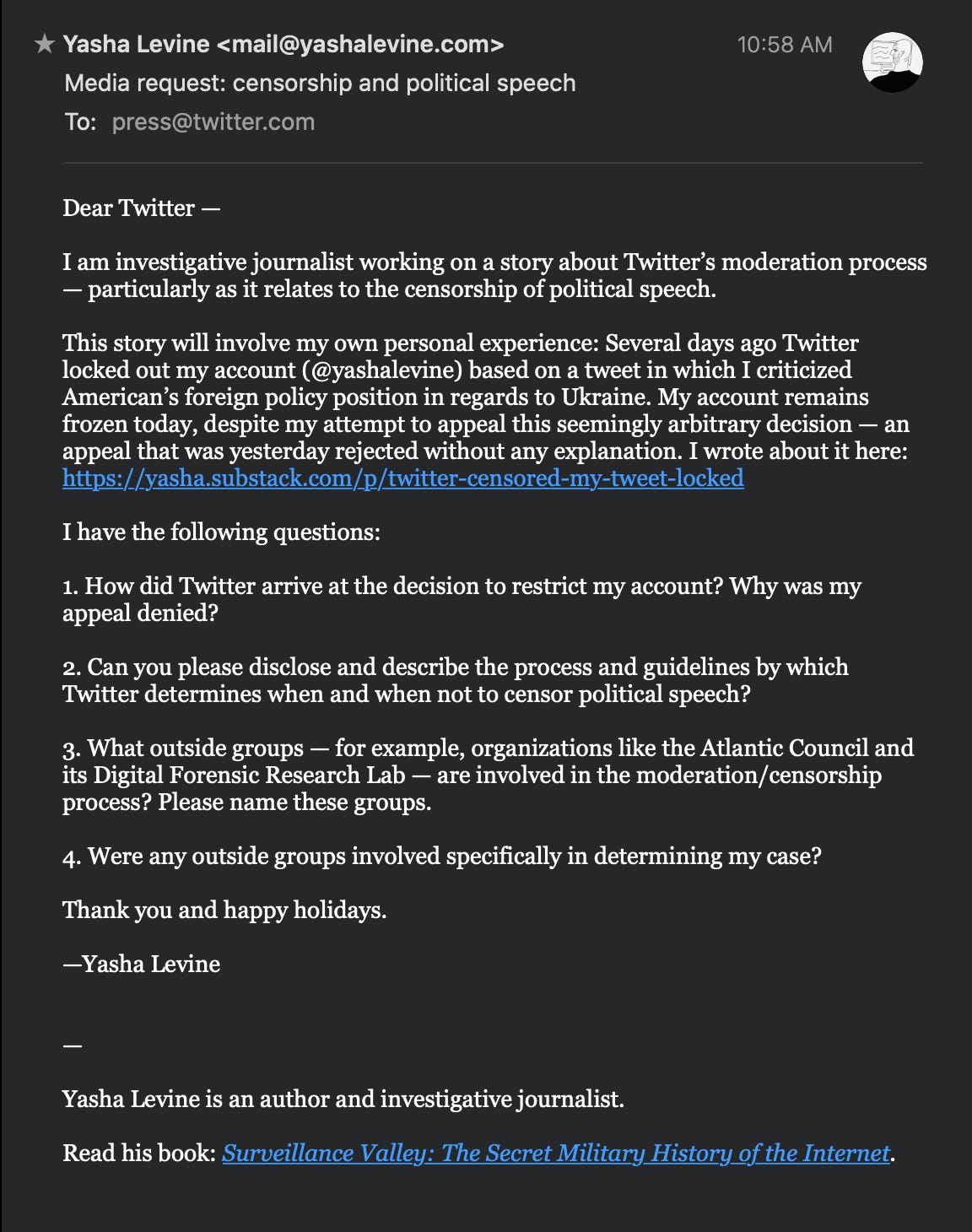 ---
Immigrants as a Weapon is a new investigative newsletter that looks at the weaponization of nationalism and immigrant communities. Check out this introductory post and sign up to get subscriber-only stuff in your inbox!
---