A Failed State
...and the coronavirus.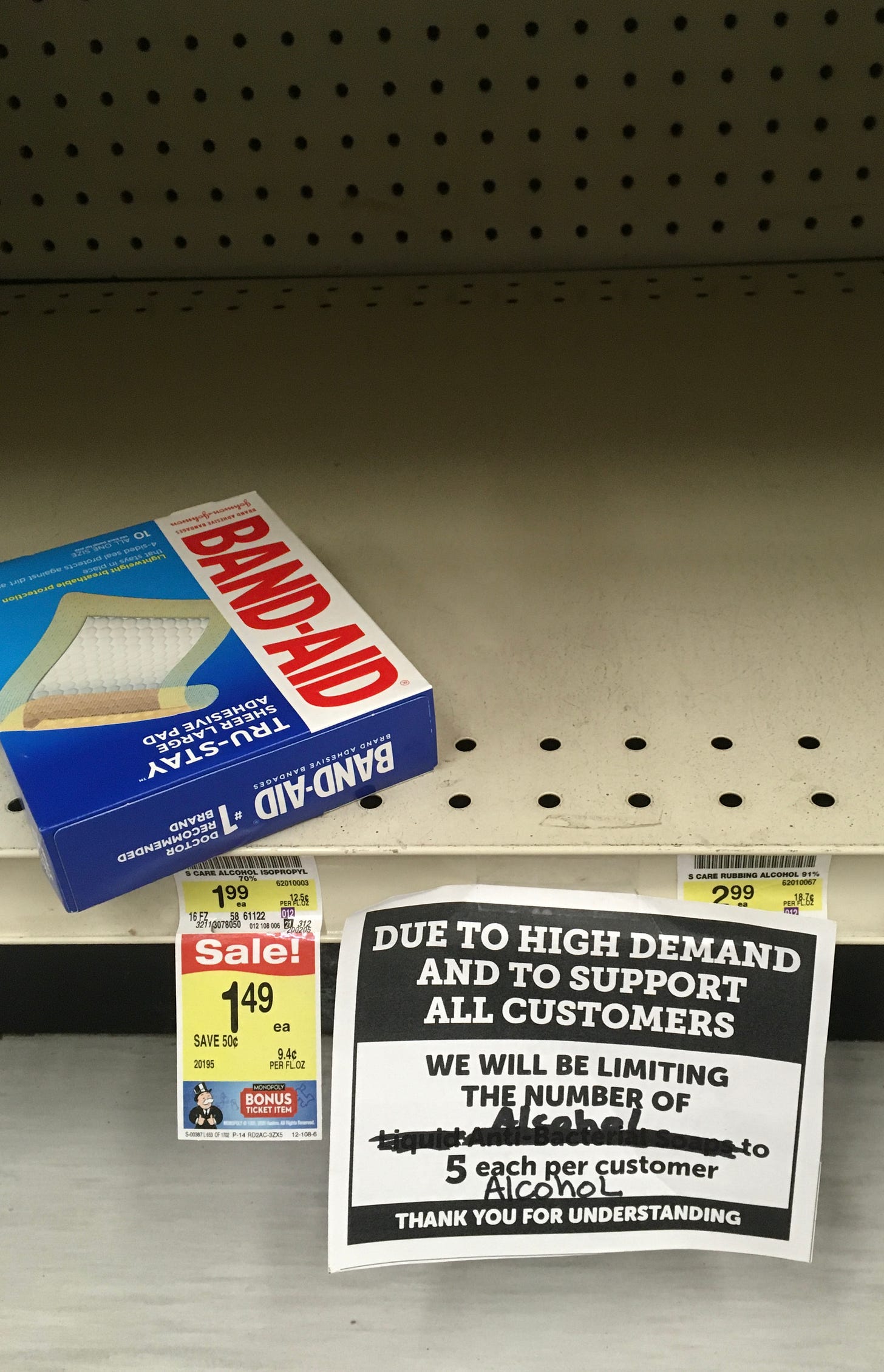 I've written about this before, but this coronavirus meltdown has been bringing it out like never before: it's been weird for a Soviet immigrant like me to realize that you and your family fled one failing society only to end up in a country that's been locked in a spiral of accelerating decline and collapse. And now — with the virus spreading through the population and our government unable take the most basic measures to respond — we're all sitting in isolation and watching this collapse reveal itself in real-time. Our politics are controlled by our corporate oligarchy and this oligarchy doesn't care about anything other than centralizing its own wealth and power. We don't matter.
Our medical system is such a perfect example of our rotten reality. Just look at this — written by the chief political reporter at the Associated Press earlier today.
Other states have similar problems, but not everyone is as far gone as we are here. Take my nephew, who is in Israel for next few months. He got a coronavirus test the same day it was requested after his school learned that its employee had tested positive for the virus. A day later, he knew the results — which were negative. In America almost no one gets tested.
America has been privileged like no other country in modern times. Most people here have never experienced mass societal collapse. But if things continue politically as they are now, the kind of crisis we're seeing now is going to get much more regular. What used to affect mostly the periphery — say Puerto Rico or the poorest among us — is going to be experienced more and more by the center, and by all of us.
Anyway, I hope you're all doing well. Take care of yourself and those around you. And good night!
—Yasha Levine
PS: My Soviet immigrant buddies are sending me toilet paper jokes.
---