Chinese consulate closure in Houston: it's really about ratcheting up a nativist national security panic
It's meant to ratchet up fear and further tenderize our frail and confused minds.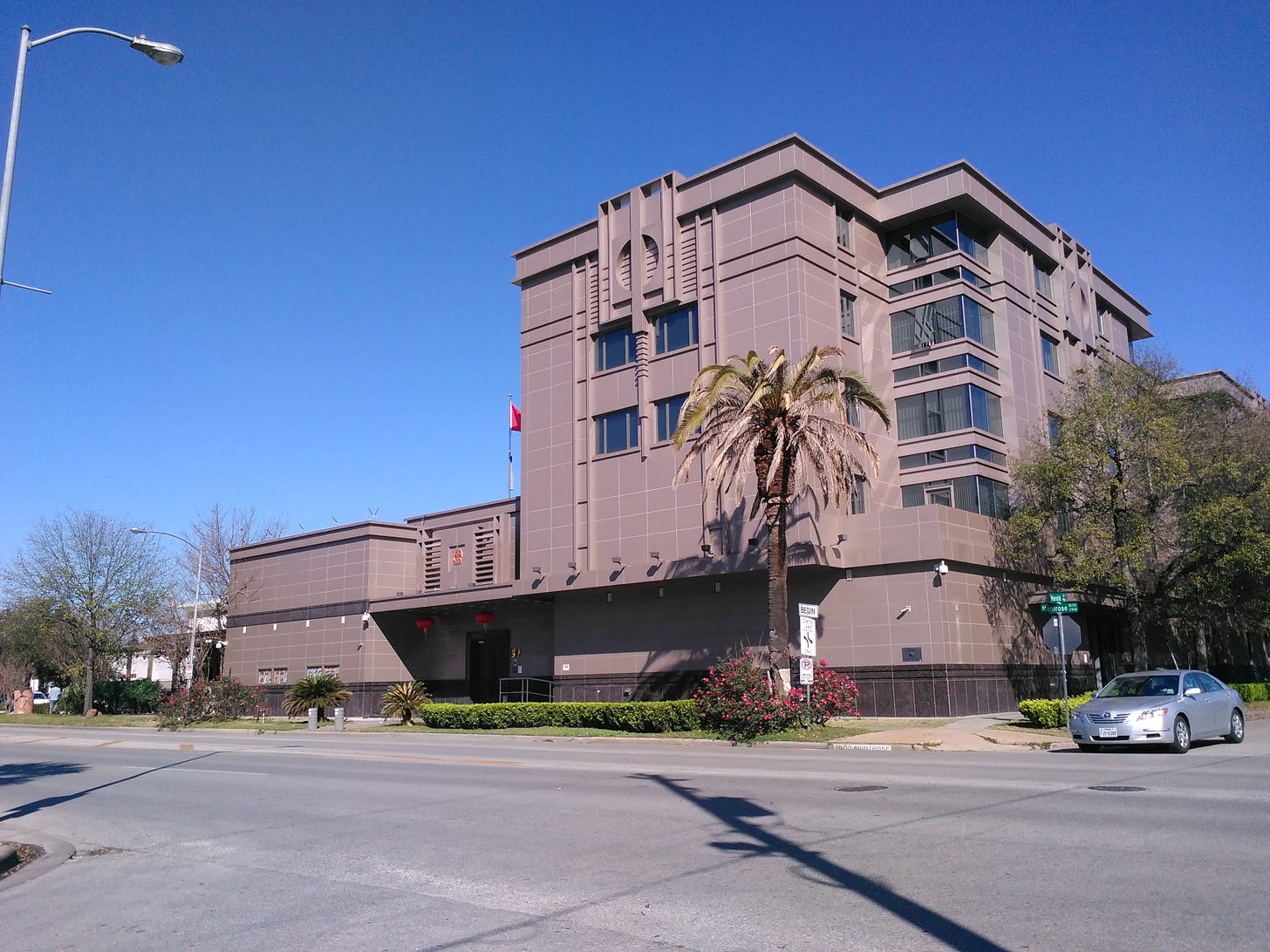 The latest news from the frontlines of Our Patriotic War Against China: Mike Pompeo is forcing China to close its consulate in Houston. The pretext is the country's supposed hacking of America's precious COVID vaccine data, which is part of a bullshit spy-fed propaganda campaign that I wrote about last week.
The State Department said in a statement that the closure was in response to repeated Chinese violations of American sovereignty, including "massive illegal spying and influence operations."

Secretary of State Mike Pompeo said at a news conference on Wednesday in Copenhagen, Denmark, that Chinese citizens stealing intellectual property in the United States had been a persistent problem. "We are setting out clear expectations as to how the Chinese Communist Party is going to behave," he said. "And when they don't, we are going to take actions that protect the American people, protect our security, our national security, and also protect our economy and jobs."
Obviously the exact pretext doesn't really matter. The only thing that America knows how to do these days is to escalate conflict. With this closure, our imperial managers are hoping and praying that China retaliates in some way so that they can justify further escalation and conflict. 
And this isn't just a Donald Trump thing. This is a bipartisan thing. 
Barack Obama — and then Trump — pulled the same stunt with Russia in 2016 and 2017: expelling diplomats, closing down suburban embassy facilities, and finally shutting down the Russian consulate in San Francisco.
What did all this achieve? Did it "punish" Russia? Did it "teach" Putin a lesson? Nah. But it did cause a similar reaction from Russia, and it ramped up tensions. It also carried out an important domestic propaganda function by keeping alive a xenophobic national security panic — a campaign that has sought to place a weaker, faraway country at the center of America's domestic political problems.
In that sense, this Chinese consulate closure is really directed at the American people. It's meant to ratchet up people's fears and to further tenderize our frail and confused and xenophobic minds. 
As far as these claims of cyber attacks? Hacking and espionage happens. Everyone does it. It's a normal part of life. 
You have to remember that America runs the biggest cyber meddling and cyber attack operation in the business. And it's not like it's ready to give that racket up any time soon. How do we know this?…
This is a short version of a long piece only available to subscribers. Read it here.
---
Subscribe to Immigrants as a Weapon and get full access to member-only notes and letters. 
---