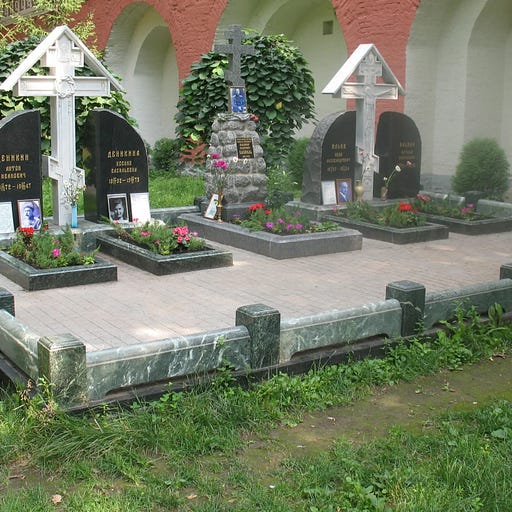 Jun 4 • 1HR 22M
A couple of White Russians
This episode is for paid subscribers
A podcast by Yasha Levine and Evgenia Kovda, two Soviet immigrants living through American decline.
In this episode of The Russians, Evgenia and I talk about a couple of White Russians that Vladimir Putin talks about publicly: Anton Denikin, who led the White Russian Volunteer Army during the Civil War, and Ivan Ilyin, a philosopher and one of the ideologues of the White Russian movement in exile.
This ep was inspired by my research into my grandmother's shtetl, which is located in modern-day Ukraine and was occupied and pogromed by Ukrainian nationalists affiliated with Petliura and the White Russian Volunteer Army, which was headed by Denikin. All in all, anywhere between 50,000 to 200,000 Jews were massacred by both Ukrainian nationalists and imperial White Russians forces in waves of rape and murder during the Civil War, as the two fought each other and the Red Army for control of what is today Ukraine. I'm working on something about that part of my family history, which I hope to send out soon. Meanwhile, listen to the episode…
A couple of notes.
This episode is for paid subscribers